(oh my: 後面一段是我的不專業翻譯 ^^)


Facts and myth about prenatal nutrition
When you're eating for two, you have to be doubly careful what you eat


By JANE E. BRODY
NY TIMES NEWS SERVICE
Tuesday, Jul 31, 2007, Page 14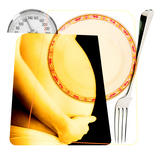 PHOTO: NY TIMES NEWS SERVICE
Ivy had been eating tuna sushi almost every day. But before becoming pregnant, she wisely had a checkup, which revealed high levels of mercury in her blood that could damage a fetus. Shocked, she stopped eating tuna and postponed pregnancy until the mercury had cleared out of her system.
Last month she gave birth to a full-term healthy boy.
Mercury from eating certain kinds of seafood is just one of many nutrition-related hazards that can confront a pregnant woman or one who wishes to become pregnant. At the same time, some pregnant women worry needlessly about nonexistent nutritional risks.
The March of Dimes, which strives to make every pregnancy as well-planned and successful as Ivy's, is making a new push to dispel nutritional misinformation and replace it with advice based on solid scientific evidence. Some of the advice may come as a distressing surprise to women, who may be fond of foods or drinks that could endanger their pregnancy.
For example, pregnant women are advised to steer clear of deli meats, including sliced turkey, unless they are fully cooked again before being eaten. But the March of Dimes, among other experts, suggests that it is safe to drink one or two cups of caffeinated coffee a day during pregnancy, whereas consuming too much herbal tea (and three or more cups of coffee a day) can be risky and may result in a miscarriage.
The organization is also concerned about the current notion among some women that it is OK to gain 18kg or more when pregnant with one baby. Excessive weight gain in pregnancy not only makes it harder to shed the extra kilos after childbirth. It also increases the risk to the mother of gestational diabetes, dangerous rises in blood pressure (pre-eclampsia), the need for a Caesarean delivery and postpartum infection. For the baby, a mother's excessive weight gain raises the risk of neural tube defects, birth trauma and fetal death near term.
Studies of tens of thousands of pregnancies showed that how much a pregnant woman should gain for the best chance of a healthy outcome for both mother and baby depends on how much she weighed before becoming pregnant.
GAINING WEIGHT
Accordingly, the March of Dimes suggests that normal-weight women should gain 11kg to 16kg; overweight women 7kg to 11kg, and underweight women 13kg to 18kg. But a woman having a multiple birth should gain more weight depending on the number of babies she is carrying.
When a woman is eating for two, or better yet, when she is contemplating getting pregnant, is an ideal time to learn the principles of good nutrition and put them into practice. The basics of a healthy diet during pregnancy are the same as what everyone should eat at any time of life:
- Whole grains, like brown rice, whole wheat bread or whole oat cereal: 6 to 11 servings a day
- Dairy products, like low-fat or nonfat milk, yogurt or hard cheese: 3 to 4 servings a day
- Protein, like meat, poultry, fish, beans, nuts or eggs: 3 to 4 servings a day
- Vegetables, like broccoli, carrots, green beans, tomatoes or beets: 3 to 5 servings a day
- Fruits, like oranges, bananas or apples: 2 to 4 servings a day
The trick is to know what a portion means because "eating for two" does not mean a woman should double her caloric intake. Only 300 additional calories a day are needed to sustain a healthy pregnancy, provided those calories come from nutritious foods.
Here are some examples of a single serving: one slice of bread, a half-cup of rice or pasta, one cup cold cereal; one cup milk or yogurt, two one-inch cubes of cheese; two ounces of cooked meat, poultry or fish, a half-cup of cooked dried beans, two tablespoons peanut butter; a half-cup of cooked or cut-up vegetables, one cup salad greens, three-quarters cup of vegetable juice; one apple, banana or orange, a half-cup of cut-up fruit, three-quarters cup of fruit juice.
STAYING SAFE
Be sure, too, to drink plenty of water - up to 2 liters a day - and get regular exercise. Pregnant women can walk, dance, swim and do yoga, but should avoid high-risk activities like scuba diving and skiing.
Many popular foods are potentially dangerous during pregnancy. Pregnant women should refrain from the following:
Raw fish and shellfish, a possible source of the parasite Toxoplasma that can cause fetal blindness and brain damage.
Large predatory fish like swordfish, shark, king mackerel and albacore tuna (fresh or canned), which can contain risky levels of mercury. The Food and Drug Administration says to limit albacore tuna to 170g a week, but it is acceptable to eat up to 340gs a week of chunk light tuna, shrimp, salmon, pollock and catfish.
Unpasteurized milk and soft cheeses - feta, Brie, Camembert, Roquefort, queso blanco, queso fresco and Panela, unless the label says "made with pasteurized milk." They may contain the food-poisoning bacteria Listeria that can cause miscarriage, premature birth, stillbirth or fatal newborn illness.
Hot dogs and deli meats, unless cooked until steaming hot. These can become contaminated with Listeria after processing.
Refrigerated pates, meat spreads and smoked seafood (unless it is cooked before you eat it). Canned versions are safe.
Soft-scrambled eggs and foods like homemade salad dressing and eggnog made with raw or lightly cooked eggs. Cook eggs until the white and yolk are firm to avoid salmonella poisoning.
Raw sprouts, including alfalfa, clover, radish and mung bean.
Herbal teas and supplements. Their safety in pregnancy is unstudied. Some, like black cohosh or large amounts of chamomile tea, can raise the risk of miscarriage or premature birth.
Alcohol, which can cause fetal damage, including mental retardation and abnormal behavior. Although an occasional drink may be all right, no safe amount has been established.
Women contemplating pregnancy and those already pregnant are advised to take a daily prenatal vitamin that contains 400 micrograms to 600 micrograms of folic acid to help prevent neural tube defects, as well as 18 milligrams to 27 milligrams of iron to prevent iron-deficiency anemia, which has been linked to premature birth and low birth weight babies.
But prenatal supplements do not contain enough calcium; 1,000 milligrams a day are needed to protect a pregnant woman's bones and build strong bones and teeth in her baby. Be sure to eat enough calcium-rich foods, like milk, cheese and leafy greens, or take a calcium supplement daily.
//
翻譯部份
Facts and myth about prenatal nutrition
When you're eating for two, you have to be doubly careful what you eat
關於產前攝取營養的一些事實與迷思
當妳吃下的東西是為了兩個人,妳必須加倍注意吃下去的是什麼.
http://www.taipeitimes.com/News/feat/archives/2007/07/31/2003372196
By JANE E. BRODY
NY TIMES NEWS SERVICE
Tuesday, Jul 31, 2007, Page 14
Ivy 以前每天都需要鮪魚壽司.但在懷孕之前她很聰明的去做個檢
查,發現她的血液裡面的汞含量超過標準,而且可能會危害到胎兒,
震驚之餘她戒了鮪魚而且延緩了她的懷孕計劃直到汞含量從她身
體清除,
上個月她生了一個足月健康的男孩子~
對孕婦或想成為孕婦的人來說,海產中的水銀含量只是食物相關威
脅中的一個,在同時,一些懷孕的人在擔心的只是一些不存在的食
物禁忌.
The March of Dimes這個機構,主要為了每一個懷孕的人精心策劃,
就像Ivy一樣成功; 努力於去除食物攝取的錯誤資訊,並以有堅實
科學證據的建議取代; 有些建議可能會使很多女性震驚,當她們喜
歡的那些食物或飲料會危及到她們的妊娠.
舉例來說,孕婦被建議避開熟肉製品,包括切片的土雞肉,除非他們
在食用前再被完全煮熟一次; 但是The March of Dimes和一些專
家建議,孕期時一天喝一到兩杯含咖啡因的咖啡是安全的,然而太多
的綠茶(或一天喝三杯以上的咖啡),會有危險並導致流產.
這些組織也擔心這些時下的說法,說婦女有一個寶寶在肚子裡是可
以增加18Kg以上的; 懷孕時增加過多的體重,不只使孕後減肥更加
困難,也增加孕婦妊娠期糖尿病的風險,血壓增高的危險,或造成必
要的剖腹產和產後的感染;對寶寶而言,媽媽的過重體重會提高神經
管缺陷的機率,短期的容易造成出生時候的創傷或胎兒難產.
從成千上萬的妊娠研究中表示孕期婦女的體重增加多少才是最合
適的,對媽媽與寶寶都有最好的結果,要取決於這位媽媽剛開始懷孕
的體重.
增加的體重(gaining weight)
據此,The March of Dimes這個機構建議一般體重的婦女應該增重
11~16 kg,本身已過重的婦女應該增重7~11kg,本來體重不足的婦女
可增重13~18kg; 但若為多胞胎則取決於寶寶的數量.
當妳吃下的東西是為了兩個人,或準備懷孕更好,是一個好時機去學
習攝取好的營養的原則並付諸實踐; 這些在懷孕時應有的健康飲食
習慣,其實和每個人一生中應該去學習去吃的是一樣的.
全穀類,如糙米,全麥麵包或全穀類燕麥,6到11料理一天,
乳製品,如低脂或脫脂牛奶,酸奶或硬奶酪: 3日至4日料理一天
蛋白質,如肉類,家禽,魚,豆類,堅果和雞蛋: 3至4料理一天
蔬菜,如花椰菜,胡蘿蔔,青豆,西紅柿或甜菜 : 3至5料理一天
水果,如橘子,香蕉或蘋果: 2日至4日料理一天
祕訣就是了解"吃下的東西為了兩個人"不是指要攝取兩倍的卡路里
量; 一天額外300卡路里即可提供孕期所需的營養,只要這些熱量來
自於健康的食品.
以下是一些套餐的例子: 一片麵包,一小杯的飯或麵條,一杯冷穀類
;一杯牛奶或酸奶,兩個一立方英寸的奶酪;
兩盎司煮熟的肉類,家禽或魚,一小杯煮熟曬乾豆角,兩片花生醬;
半小杯煮熟或削減了蔬菜,一杯綠色沙拉,四分之三杯的蔬菜汁;
其中配上一個蘋果,香蕉或桔子,有一半杯切水果,四分之三杯果汁.
保持安全(staying safe)
還有一點要注意的,喝大量的水 (一天兩公升以上),還有規律的運
動; 孕婦可以走走路,跳舞,游泳,瑜珈,但要避免危險運動如潛水和
溜冰.
有些一般的食物對孕婦有潛在的危險,要避免以下項目:
不熟的魚或貝類,有些來源有弓型寄生物,會造成胎兒的失明與腦部
的損傷.
大型的掠食性魚類,如旗魚,鯊魚,國王鯖魚,和青花科的鮪魚(不論是
新鮮或罐頭的),因為可能有含汞的風險; 食物與藥品管理處要求一周
鮪魚的攝取量要少於170g,但可接受一周340g以內的大塊輕鮪魚,蝦,
鮭魚,鱈魚,鯰魚.
未經消毒的牛奶或輕起司,,除非商標上註明"經巴氏滅菌法處理",
它們可能造成李斯特菌性的食物中毒,引起流產,早產,死胎或新生兒
疾病.
熱狗和熟肉製品,除非烹煮到熱氣騰騰,否則它們加工後可能被李斯
特菌汙染.
打扁的肉,煙燻的海產(除非他們被煮熟才吃),罐頭版本是安全的.
軟煎蛋和家裡自製的沙拉調味,生蛋或輕熟雞蛋,而應該把蛋白和蛋黃
都煮熟了能才避免沙門式菌感染.
原種苗,包括苜蓿,三葉草,小蘿蔔,綠豆.
青草茶等,對孕婦的安全性還沒得到證實,一些如大量的菊茶,會提高
流產或早產的風險.
酗酒,可造成胎兒受損,包括智力發育遲緩和行為異常,雖然偶爾飲用
可能沒問題,但沒有一個量的標準值.
婦女想懷孕或已懷孕,應採取每日產前維生素含有400微克, 600微克
的葉酸有助於預防神經管缺陷,以及18毫克至27毫克鐵,以預防缺鐵性
貧血,其中與早產與低體重嬰兒有關連.
但產前補充劑不含有足夠的鈣,一天1000微克可保護孕婦的骨骼和促
進寶寶的骨骼和牙齒發育;確認吃下足夠的富含鈣食品,如牛奶,起司,
和綠色蔬菜,或每天吃鈣片.